About Montague WebWorks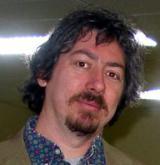 Montague WebWorks believes that our most successful customers are those whose needs we understand best.
Working together, we listen to your needs and tailor a solution to those needs. We advise and teach as part of the process, and won't leave you in the lurch after a project is completed. We want and value your input every step of the way, and look forward to follow-up visits. In fact, we even hold free, monthy classes on the best use of your website, and how to maximize its value.
Montague WebWorks' staff are trained in the art of comprehensive web design and architecture. This includes website design, creating the general look and feel of a site, image and logo creation, and the custom application of our database-driven content engine RocketFusion, pushing content from the database through the design. Because we are both the authors of the software and the site design, each client's website can be reviewed and massaged to ensure the design will play well with our management system, and vice versa.
"Canned Templates", or "Fresh Design"?
Montague WebWorks uses both custom designs as well as pre-made templates in our websites.
Some customers desire a custom-made design in their website, something that is specific for their business or organization, and we accomodate them with one of our many designers who will sit down with the client and work on the design until it's just right.
However, the vast majority of our customers prefer to utilize one of the many hundreds of free, pre-made website templates available in our library. These website layout templates are created by world-class website graphic designers using the latest standards. All of them are simple, clean, and don't distract from what is most important about a website: the customer's content and information.
Using a pre-made template saves you many hundreds of dollars, and shortens the turn-around time by several weeks. Many of the pre-made template-based websites we have created took a week or less to create and "go live." Some were done in just a single day!
Read about our staff and associates >>
Read about our clients and projects >>
Posted: Sat, Sep 1, 2007 12:00 AM
Updated Fri, Apr 27, 2012 12:00 AM