MWW Community Corkboard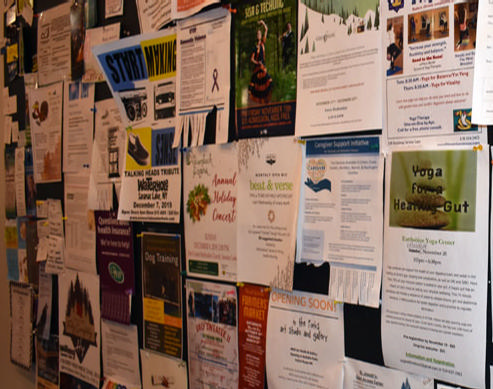 Whether you're a municipality, or a non-profit organization with departments and committees and a constituency that can access you online, or a large company with online support needs, Montague WebWorks solves your business website needs with MWW Community Corkboard
Deep interactivity connects you with your customers, constituents, residents, neighbors, associates, partners or clients.
Log in to your site any time, from any computer in the world, and manage your website's users, groups and content.
All functions can be managed with just a few clicks of your mouse.
All users in your database -- including you -- have individual rights and privileges to accomplish tasks:

Upload new content
Add, Edit or Delete text or images
Post articles
Manage Users, files ...and more!
Features
MWW Community Corkboard is based on Users, Groups and Functions.
Sites are organized into Groups, with Group names showing as links in the navigation.
Groups can be private (member-only)
Functions are the functionality each group enables for user access, such as...

Calendars
File areas
Corkboards / messaging
All new items posted can be emailed to any / all Users

Users who are not Members of private Groups will never know the Group even exists

Good for private committees, etc

MWW Community Corkboard also supports banner ads, linked to the business directory.
Things groups can share
Calendars
Corkboards (messaging)
News
Photos
Documents
Business Directories
Dynamic online forms
Simple Polls
Examples of uses of MWW Community Corkboard
Businesses, for customer support or CRM (Customer Relationship Management)
Town Government and their various departments and committees, for town residents and contractors
Education: entire schools, school systems, individual departments, etc. for students, faculty, staff, etc.
Athletics, for coaches and their players, exchanging videos, support documents, messaging and coordination
Non-profit organizations, to communicate with their members / constituents, such as associations and affiliations
Online communities, to stay in touch and coordinate activities
The list goes on....!
Basic pricing
MWW Community Corkboard is based on the number of groups created and the number of users initially imported, and ultimately how many the site will support.
A simple site of only ten groups with up to 100 users is about $1000 depending on whether a stock template is used or not. Custom website templates add to the price.
A bigger site with up to one hundred groups / subgroups and up to 1000 users is about $3000.
Hosting is $50/mo, paid annually ($600/yr)
If you sell banner ads on the website it will pay for itself.
Posted: Mon, Feb 2, 2009 03:14 PM
Updated Wed, Nov 18, 2020 12:00 AM