MWW Gets Fit with YMCA Walk
Montague WebWorks creates team for YMCA's Walk Franklin County event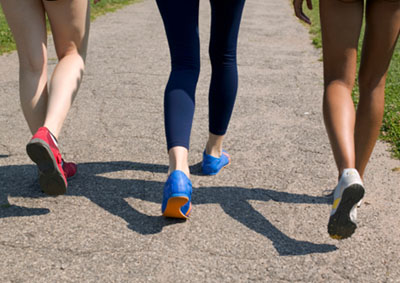 Spring is finally here, and it's time to get out and shake off the pounds we accumulated this winter. And what better and fun way to do it than joining a friendly walking competition!
The YMCA of Greenfield is sponsoring a walking contest called Walk Franklin County.
Montague WebWorks has created a team, and hopes you will, too. If you want to walk in the contest, but don't have enough members, we can match you with other MWW customers. Just let us know you're interested in walking in this event.
Some information from the YMCA's website:
Teams of 5 from businesses, organizations or groups of friends/families can register here. All teams must register, choose a team name, and pay $15 per person to the YMCA in Greenfield by May 5. Your team is not officially registered if not paid in full by May 5.
Each team accumulates 'steps' based on their daily movement. To convert activities other than walking, see the conversion chart. See how to gain bonus steps here.
All activity will be recorded daily by the individual and totals will appear under the team name.
Each week the top 5 teams will be featured in an ad in The Recorder. Team leaders will be acknowledged on Tuesdays at noon.
Grand Finale party will be held on Thursday, June 25, 2015. Time and place to be determined.

Grand prize is $500 to the winning team!
They also have a Facebook Event page you can join if you're on Facebook.
Frequently Asked Questions
When does it start? There is a kick-off event on Saturday, May 9 at 2:00 at the YMCA. Meet your competitors in a 1.7 mile walk.
Do you need to be a member of the YMCA? No.
Can a team have more than five members? No. Each team must have exactly five members.
How do I track my steps? If you have a smartphone there are many free apps available*. You can also get a dedicated step counter on Amazon for as little as $15.
How is your progress calculated? After registering on their website, you can log in every day and report your steps. On Tuesday mornings May 19, 26, June 2, 9, 16, 23 they will tabulate each teams total steps and post them to the leaderboard.
Are there ways to gain extra points other than just walking? Yes. There are other activities you can do, including taking free classes at the Y. See their page about it here.
We hope you join us, and if you register your own team, look out for Team Montague WebWorks!
* iPhone5 and up users can use "Steps Pedometer & Step Counter" by Supercritical Flow, which is compatable with Apple Watch.
Posted: to WebWorks News on Thu, Apr 30, 2015
Updated: Sun, May 3, 2015