Montague WebWorks Goes Full Bootstrap
MWW begins the process of building the Bootstrap template framework into the RocketFusion platform
After nearly eight years of working in traditional, old-school HTML, Montague WebWorks has teamed up with Erik Jonsberg to create a starter set of ten Bootstrap-enabled templates, from which all new customers will choose their new website, and also from which any existing customer can easily choose and switch to, if they want to give their website a face-lift.
What is Bootstrap?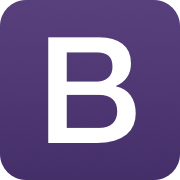 From WikiPedia: Bootstrap is an open-source collection of tools for creating websites and web applications. It contains HTML- and CSS-based design templates for typography, forms, buttons, navigation and other interface components, as well as optional JavaScript extensions. It aims to ease the development of dynamic websites and web applications.
Bootstrap is a front end framework, that is, an interface for the user, unlike the server-side code which resides on the "back end" or server.
Read more here:
https://en.wikipedia.org/wiki/Bootstrap_%28front-end_framework%29
What Does This Mean For Me?
For the new customer, it means that new sites will get created quicker, and cheaper, and be employing the very latest in website responsiveness and technology. Simply dropping your content into a template and having only to add colors and images means spending more time on the intent of the website -- and lowing the price of the website!
For the existing Montague WebWorks RocketFusion customer, it means we can easily, and cheaply, upgrade your website layout look and feel. Give us a call today and ask Mik how to get started! 413-320-5336
What Do Bootstrap Templates Look Like?
Here are a couple of websites that provide examples of Bootstrap templates:
What's the Bottom Line?
The bottom line is Montague WebWorks is yet again taking strides to stay abreast of the latest technologies while also bringing costs down.
We look forward to working with you!
Posted: to WebWorks News on Wed, Jun 10, 2015
Updated: Mon, Dec 6, 2021